ABOUT THABANG TLAKA
MA Clin Psych (UP)  |  Pr no. 0479624
PS 0115304
Clinical Psychologist
Thabang Tlaka is a clinical psychologist who is registered with the Health Professions Council of South Africa (HPCSA). Thabang has deep and wide experience that includes work for community clinics in Ekurhuleni and Tshwane, hospitals in Tshwane (i.e. Akeso, Denmar, and Louis Pasture etc), the University of Pretoria and the Defence Force (SANDF). Thabang has also worked with individuals, families and diverse groups of people in various provinces and settings across South Africa. Thabang holds a Master's degree in clinical psychology from the University of Pretoria. He was a Mandela Rhodes Scholar in 2008 and a Brightest Young Mind Delegate.
Special Events Speaker
Thabang Tlaka has given numerous live and virtual talks. He has spoken or presented at the following companies: Momentum, Exxaro, JP Morgan, Bonitas, Seriti Kriel Colliery Mine, CDH (Cliffe, Dekker and Hofmeyer), CCMA, South African Development Agency (Seda), Film and Publication Board (FPB), Road Accident Fund (RAF), Department of Monitoring and Evaluation, The National Library of South Africa (NLSA), Mine Health and Safety Council (MHSC), Air Traffic and Navigation Services (ATNs), Moshal Scholarship Program, South African Social Services (SASSA), National Council for  Correctional Services (NCCS), Metropolitan, and many other live and virtual events.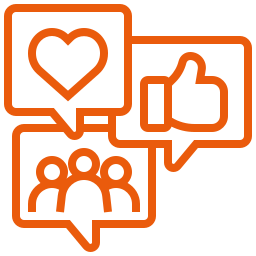 Media Personality
He has been interviewed on the following media outlets: eNCA, Msanzi Insider (SABC1), Shift (SABC1), iDentity (SABC 1), Vusaseki (SABC 2), Real Talk With Anele (SABC 3), One Gospel's Feed Your Soul (DSTV), Tshwane TV, Radio Kaya, FM, 702/Cape Talk, SA FM, Thobela FM, Metro FM, YFM, Radio 2000, CliffCentral.com, Channel Africa Radio, Lesedi FM, Motsweding FM, Radio Pulpit, Capricom FM, Energy FM, Radio Veritas, Unisa Radio and Voice of Wits Radio (VOW) etc.
Author/Creative
Thabang Tlaka has written various books: Focus and Flourish, Selfie of the Soul, The Taxi Philosopher and Corrupting Virgins. He has also designed personal development programs for couples (The Love Adventure), teenagers (Empires of The Mind), and parents (The Flight Plan). Thabang has recently developed a personal development programme for young professionals; Align – how to understand yourself, others and plan for the life that you desire. He has also written and staged plays at The South African Theatre, Little Theatre (Unisa), and for the PsySSA Conference held at Emperor's Palace.